Mauricio Dinarte (@dinarcon) is an experienced Drupal developer with over a decade of experience on web development projects. He also loves teaching and has presented over a dozen of sessions and workshops in DrupalCamps and DrupalCons across America and Europe. In 2019, he wrote the 31 days of Drupal migration series which has received very positive feedback from the community.
Mauricio's first migration project was quite memorable… and frustrating. He was tasked with migrating nodes with audio files attached. By then, he had about five years working with Drupal and naively thought this would be a quick task. Soon he realized that was not the case and it took them many hours days to complete the task. He learned that Drupal's migrate API is quite powerful, but it also takes time and dedication to understand how it works. To make things easier for you, we are excited to introduce the Understand Drupal Migrations Course!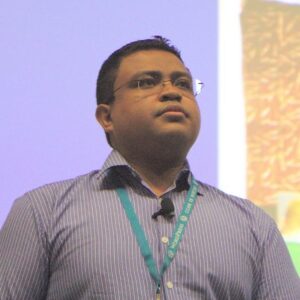 Mauricio knows his stuff when it comes to migrations. He's taught lots of courses on the subject and I think you will find his course super valuable.
Lucas Hedding
Drupal's Migrate API co-maintainer
Your training on migrations at @drupalconNA was one of the best trainings I have ever attended.
Kaleem Clarkson
Drupal front-end developer and expert site builder
If you want to learn about the Migrate API in #Drupal, then you should sign up for @dinarcon's course! Mauricio and I both help out newbies on the migration channel in Drupal Slack. These days, I answer many questions by giving a link to his "31 days of Drupal migrations". This blog covers the basics and more, with links to working code. This series is a great resource for us all!
Benji Fisher
Drupal's Migrate API co-maintainer
I have never been in a training with so much professionalism and clear instruction as I was with Mauricio in the trainings he provided. I am amazed at how organized his presentation was, and how well he was able to cover the information. I will definitely be telling all of my colleagues. Thank you so much!
Travis Butterfield​
​Web Site Technician at Arizona State University
Get email updates on our latest articles, books, and courses!